Who We Are ?
Like any other startup, Devezy started out small. Our humble beginnings started in the city of Gujranwala, Pakistan. Thanks to the trust of our clients, we expanded our operations across Pakistan and Saudi Arabia. Currently, we have the capacity and expertise to serve clients across the Middle East. We are now one of the fastest-growing software development companies in Pakistan and Saudi Arabia. And that's just the beginning!
Devezy is a 360-degree software solution agency catering to major Gulf countries. We offer a full range of software, web, and app development services across Saudi Arabia. We provide Software as a Solution (Saas) based solutions overlooking design and development. Whether you're eyeing your next app or looking to have a game developed, Devezy can turn your ideas into a reality!
Established in 2020 Devezy has attracted good numbers of clients over the years with our good quality work, communication and competitive prices and we have successfully delivered a handful of projects including mobile apps, websites, software development, and SaaS-based products. From local startups to international brands like Avokado, we work on all types of cases with one watchword, Success!
Discover our team
Building a dream-team was our top priority when we started out. But we weren't sure where to begin or what to look for. Should it be only the skills? Or creativity is all that should be taken into account? After a lot of discussions, we came to the conclusion that skills can be acquired but it's the core values and matter. The values that we aim to deliver to our clients should be at the heart of whatever we do. And those values were Creativity, Innovation, and Passion. And finally, it made sense. We sought creative, innovative and passionate web designers, developers, engineers. The team that we dreamt about, is now a reality!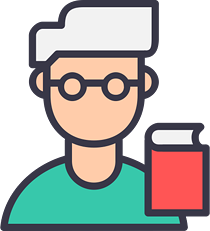 Atif Altaf Khan
Founder & Chief Executive Officer
10+ years of experience software development and project management.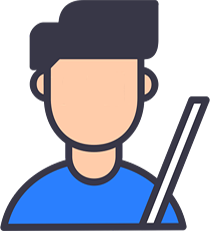 Zia Ur Rehman
Chief Technology Officer
Trained to bring technology to your knees having vast experience in multiple technologies.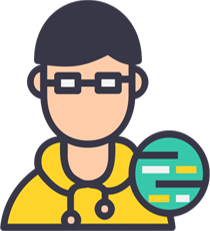 Muhammad Ashir
Chief Applications Officer
Multi-talented application guru, experienced in android & ios mobile technologies.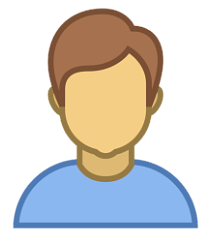 Hashir Hamza
Head of QA & PM
A perfect manager, keeping departments inter connected & making sure quality comes first.
24/7 support
Devezy invests in your projects, and invests with you with the availability 7 days a week to help you in urgent cases.
Awesome Team
Through our various human computer interaction and personality buildup training sessions, we reply you with a 360° vision.
Faster Performance
No matter if it is for our small or large customers, we always offer a fast work response with quality as a key word.
Our Process
Our approach to developing software solutions is customer-centric. We not only asses your needs but also the needs and pain points of your customers. We conduct comprehensive market research and create buyer personas before diving deep. Every minute detail about the expectations and behaviors of your buyer personas is taken into account. We conduct rigorous brainstorming sessions and create mind maps, user journey funnels, and competitor analysis before presenting a solution. Whether its app development, game development, software development or website development, we are committed to bringing a positive change in the lives of your users. From design to development, every step is scrutinized using international standards of QA and QC. Our unique process of development ensures every minute detail from design to functionality is incorporated in the final release. We guarantee the most immersive and seamless web and app experiences to your customers. Devezy offers the most unique customer support mechanism which is second to none. We offer full support in deploying, training and commissioning. Even after commissioning, our team extends full support in troubleshooting and up-gradation. Contact us with full confidence as your engineering partner for software and mobile app development. We guarantee to offer the most affordable software development solution in the whole of Pakistan, KSA and beyond. For more details please contact us via our contact page or email us at
[email protected]